Outfit || Review : Lazy Student
Hello everybody!
I'll be reviewing a lot of stuff and posting more content, and if i have time, I'll upload make up tutorials, so if you are interested on anything of that, subscribe to my networks to stay tuned!
I love seifukus, they are so cute, fresh and comfy and i had to buy one so i did my first try on ebay to see what happens, but it didn't was as i expected...
Let's see why...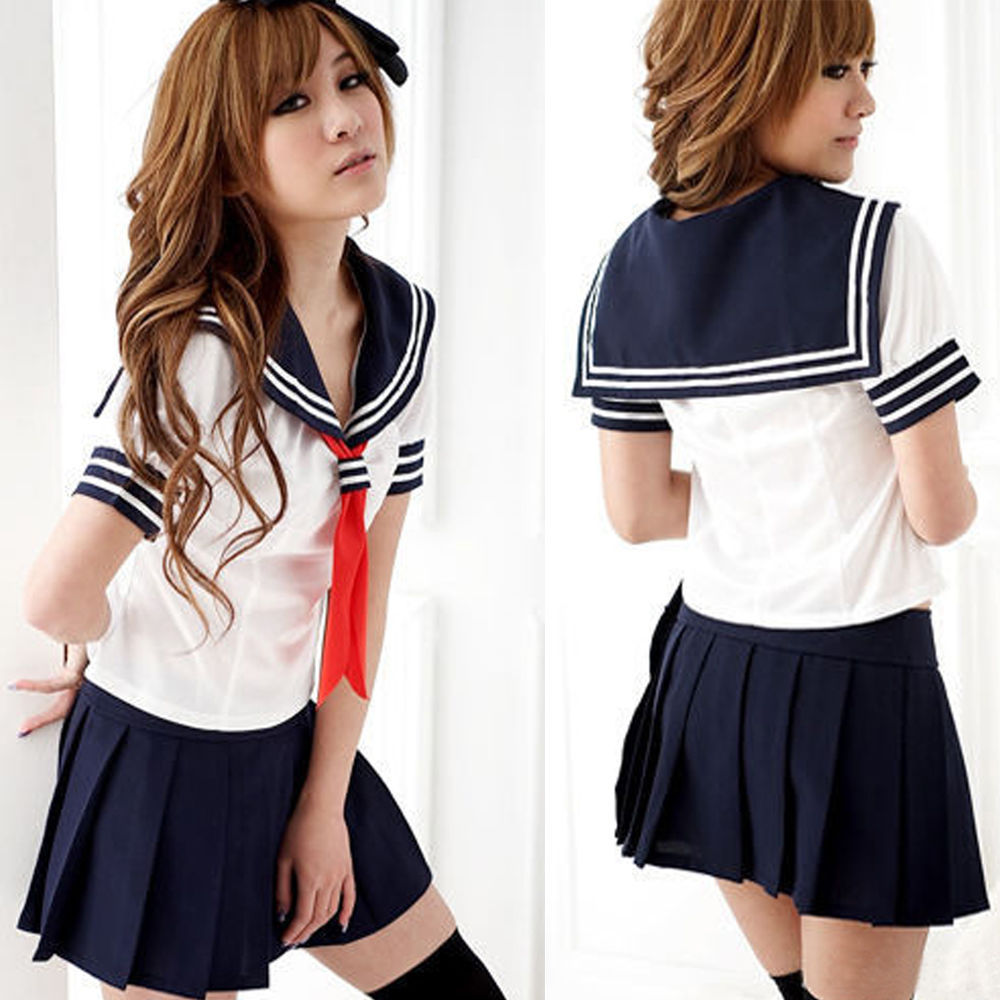 This was what i supposed to get
I thought I could use it to go out but what I got is much smaller than that of the product photo...
Is almost the same than in the stock picture but WAAAY smaller.
It fits super small in the chest and the skirt doesn't fits me at all..
The quality is very cheap, the fabric is so thin that i can see my underwear with it, and it looks so delicate that I'm afraid to use the wash machine with it
.
Anyway even when this seifuku is SUPER short, i just used a cardigan and a normal skirt and made it work as a normal seifuku.
(i got the cardigan in a local store but im pretty sure you can get one similar in F21)
I'll give it 4 stars because well, it was super cheap and it looks more like a lingerie item than something you can wear out but that being told, I have 2 uses for it
.
Thanks for reading.